Right now we are running mainly Traxxas cars but we do race an HPI an electric Losi and an electric Graupner boat. The T-Maxx is my main racer right now.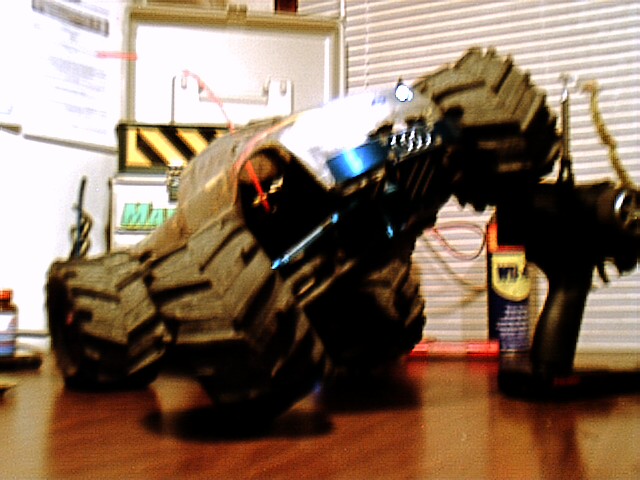 My T-Maxx showing off a little articulation.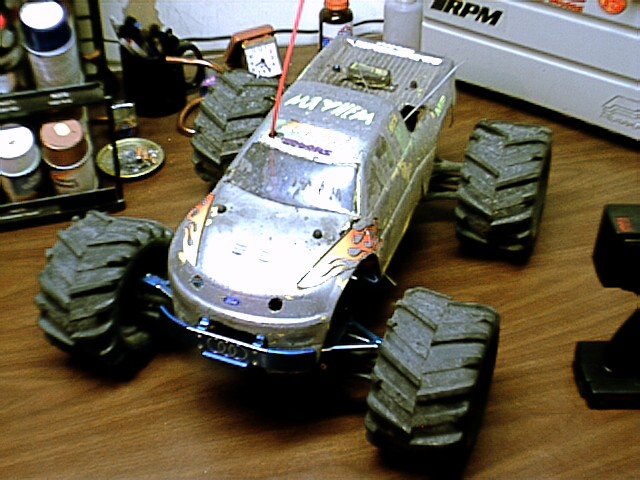 Certainly not a show body but it'll take a few more beatings.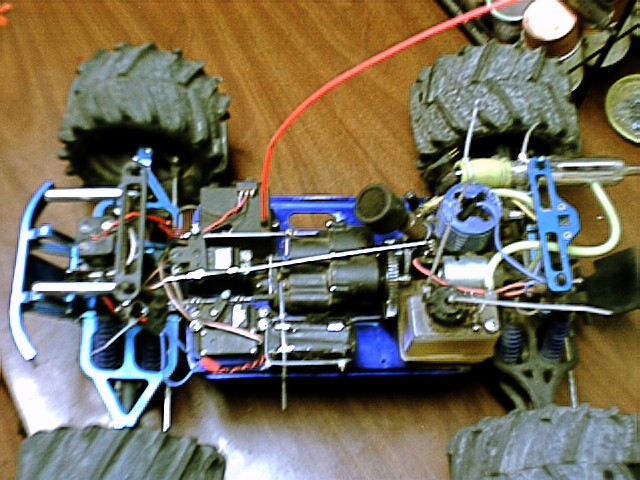 The guts of the thing.
After a major collision with a park bench pretty much the whole front end went to aluminum, and a few other parts as well. A steel spur gear and Stinger 360 pipe and custom cut tires are most of the other mods. The Ofna went in and came back out in favor of a Thunder Tiger .21, the more power the better, I'll get some new pics up soon, cant wait to see what the .21 will do at the races.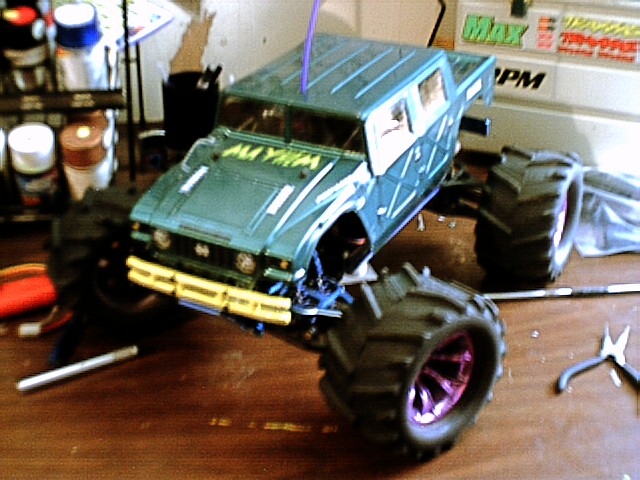 Ready for the races.
The .21 is in the T-Maxx and almost ready to go, I'll get some pics of it in action very soon.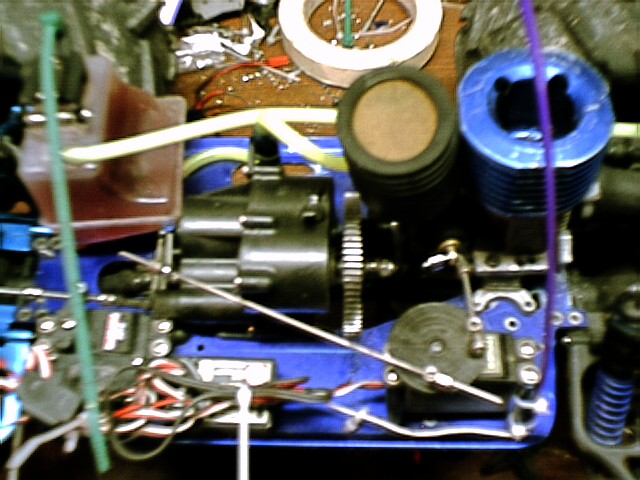 The Ofna .21 in the T-Maxx, I'll get more pics of it up soon.